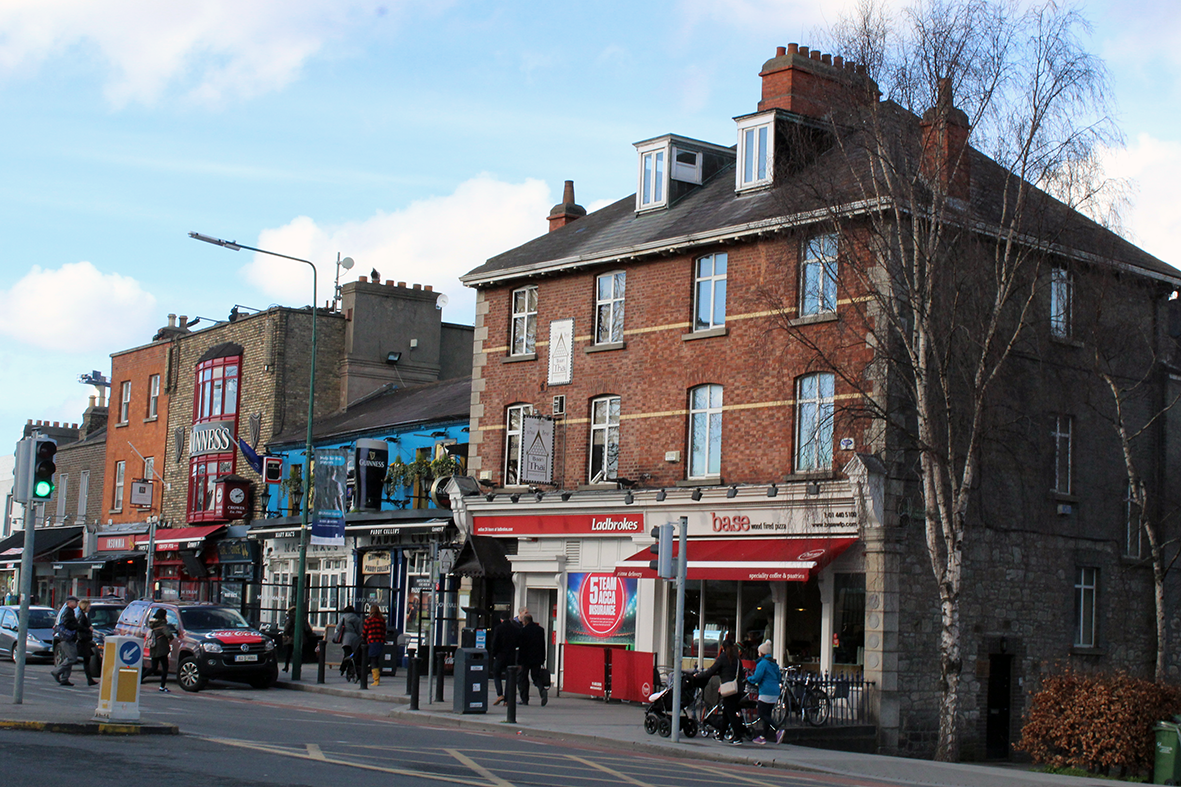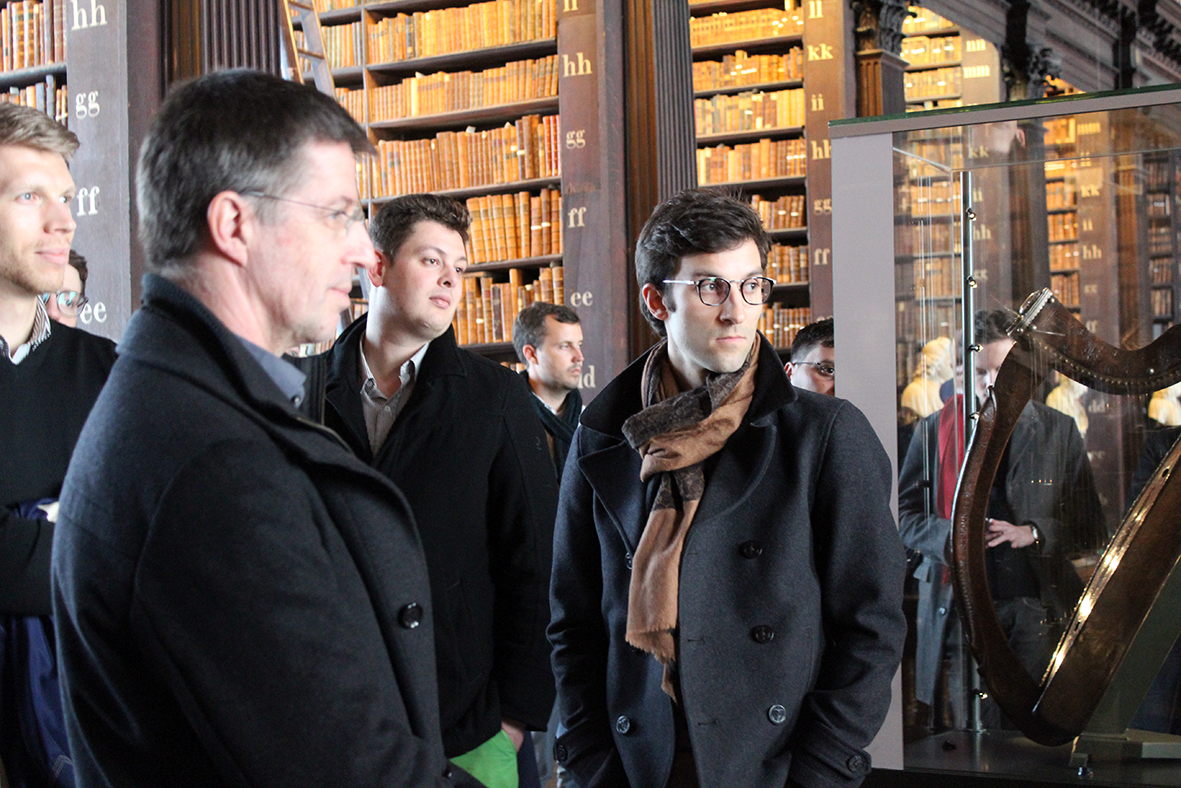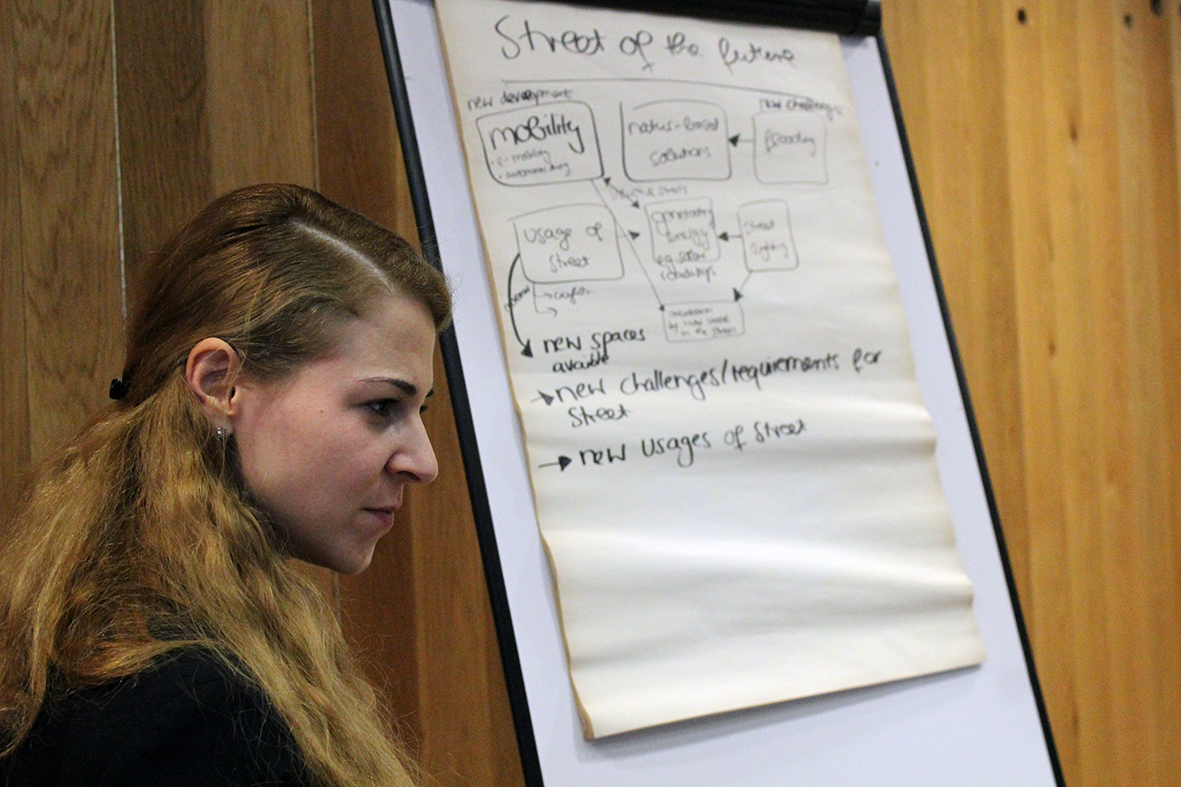 A productive dialogue and numerous exciting impressions for the project partners
The Morgenstadt network partners visited the Irish capital for a three day long meeting. The program included both best-practice tours as well as workshops and lectures on the subject of the city of the future.
Stuttgart/Dublin - On the morning of March 8th, the Fraunhofer team, consisting of Alanus von Radecki, Dr. Natalie Pfau-Weller, Petr Suska, Alexander Schmidt, Vanessa Harwart and Dr. Alexander Rieck, began their journey from Frankfurt Airport to the Irish capital. There, the first network meeting of the Morgenstadt Initiative of the Year took place for three days, offering project partners and interested parties a versatile program of best practice tours, lectures, workshops and the possibility of intensive exchange and networking with one another.
At the beginning of the Network Meeting, the international delegation visited the famous Trinity College - the oldest university in Dublin. On the campus, in the heart of the Irish capital, both the striking old library and the Book of Kells from the ninth century, which has been given a world cultural heritage status since 2011, could have been seen in person by the guests. On the evening of the first day, an informal get-together took place in Ely's Winebar, which is situated in a modern location in the center, on the east coast of the "green island" of the metropolis. As a result, the network partners and Fraunhofer researchers had the opportunity to intensively exchange ideas in a relaxed atmosphere.